Available Exclusively In Digital Format
Help save the planet and reduce costs by enjoying the best children's educational magazine in the world in digital format. Access it on any device, including computers, tablets and smartphones - from anywhere in the world. Alternatively, print off the issue easily to enjoy on paper.
As Seen On TV!
Ever wondered how you could inspire your child to fall in love with reading? And to read what they actually need to know for their school's National Curriculum topics? But most of all, for them to thank you for it because they're having so much fun? Well, folks let us introduce you to Amazing! Magazine!
It's Based On The National Curriculum And Covers All The Subjects!
Each magazine covers Maths, English, Science, History, Geography, Literature, Health, Art and Design, Poetry as well as Personal Skills!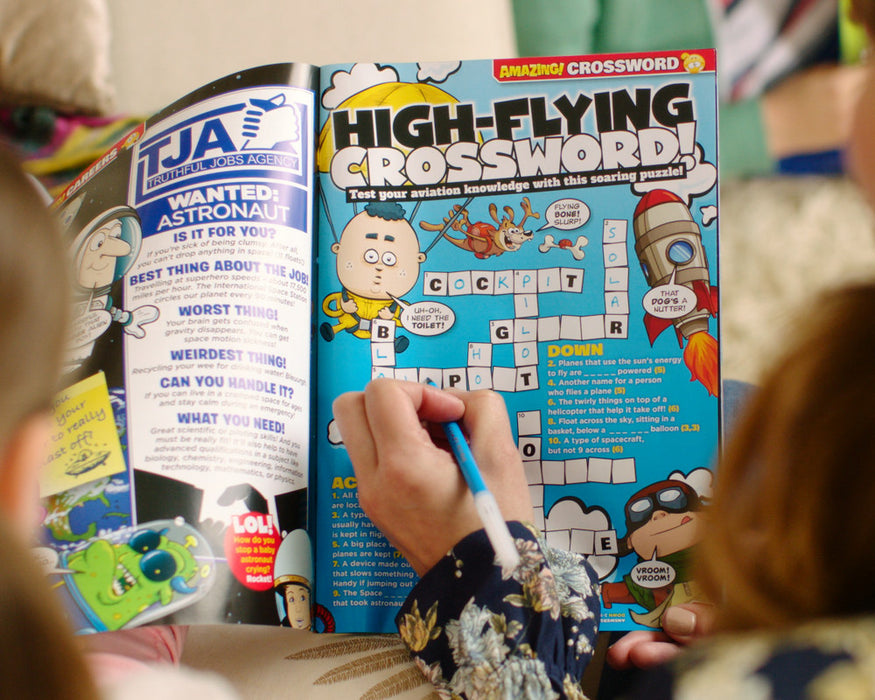 And Each Monthly Magazine Is Packed Full Of Brilliant Fun!
The beautifully designed pages include articles, facts, stories, debates, activities, puzzles and jokes, so there's plenty for kids to do!
Each Digital Issue Of Amazing! Magazine Comes With Its Own Exciting Theme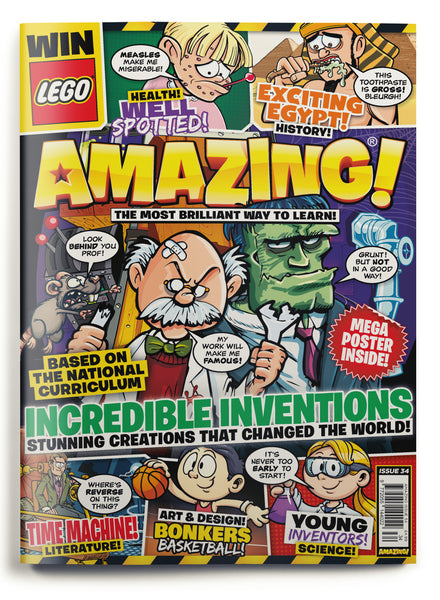 36 Pages

Each magazine has 36 pages of bright, colourful and entertaining content that provides a wealth of engaged learning.

Amazing Illustrations

There's loads of fun illustrations and cartoons on each page, which helps bring learning to life and makes the magazine accessible to even the most reluctant reader.

Engaging Content

Every issue is packed with puzzles, quizzes and fun stuff to make and do! Perfect for getting children away from their screens and engaged in the world around them.

Full of Facts!

Each issue comes bursting with loads of facts that will make your kids go WOW! All our articles are thoroughly researched and meticulously checked by our editorial team.
What Our Readers Are Saying...
"My daughter liked her first issue so much that she keeps asking about her second. I promised I'd find out if it's out?"
"I think I just found the perfect magazine for kids"
"It goes down brilliantly with both my 5 year old son and my class of 8 and 9 year olds, they're all captivated by it"
"It's just brilliant to see the children so focused on something other than video games and phones"
You will find something in here for everyone. This is one magazine your child can't afford not to read! Absolutely amazing!
Just wanted to let you know that the children are loving reading the magazines, thank you so much!